Hiya Peeps! How are you all? Grand, I hope?. Remember how every time we tame our frizzy, curly rebellious hair with a salon hair wash, we wish we have the same silky, smooth hair forever??. But alas! It lasts only a day or two. And then its back to its tangling, frizzy self. Does the idea of salon like hair right in the comforts of your home appeal to you? How about trying L'Oreal Professionnel Liss Unlimited Shampoo to give your hair the salon feel with every hair wash? You know what to do ladies.. Read on to know more..

L'Oreal Professionnel Liss Unlimited Shampoo Claims:
Intense smoothing shampoo enriched with Keratin-oil Complex- strengthening Pro-Keratin and nutri-protective oils of Kukui & Evening Primrose. Okay, basically-
Hair appears frizz-free up to 4 days.
Hair becomes softer and shiny.
Pro-keratin for strengthening hair and making it resilient.
Kukui and evening primrose oils tame even rebellious hair.
EVERYTHING YOU NEED TO KNOW
MRP: Rs. 690 (Available online at Flipkart, Jabong, Amazon and Nykaa).
Content: 300 ml.

PROS :
Needless to say, L'Oreal scores with the packaging yet again. The lilac coloured bottle with the silver, black and purple lettering and the smooth finish of the bottle all screams luxury and professional (duh? ?Yep! seemed the most fitting description) product. All the product information is given at the back.
Liss Unlimited Shampoo has a shiny, white colour and a runny consistency.
The flip-open cap makes it super easy to use.
It has a really pleasant smell.
Also, it cleans oil and dirt effectively.
Even a small quantity, if used in the right way, is enough to clean the entire scalp and hair.
It detangles the hair to an extent.
Also, it makes the hair soft, shiny and a bit smoother. It needs to be paired with the L'Oreal Paris Professionnel Liss Unlimited Masque for best results.
The shampoo works best for dry hair.
My hair remained frizz-free up to 3 days.
The plastic bottle is sturdy and travel friendly.
Shelf life: 36 months.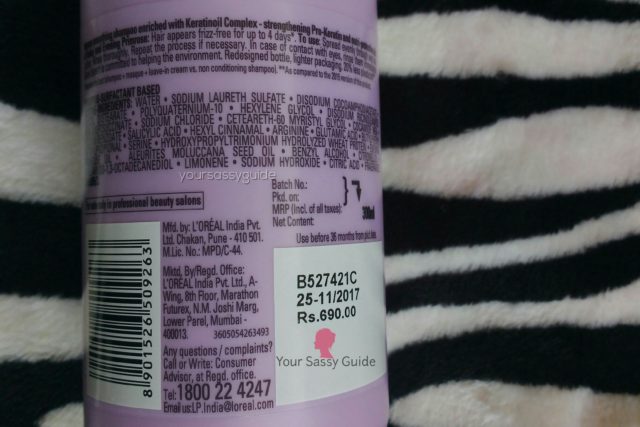 CONS :
L'Oreal Professionnel Liss Unlimited Shampoo is expensive. 690 bucks for a shampoo is a bit over the top.
Since Liss Unlimited Shampoo (actually, almost all L'Oreal Professional Salon Shampoos) doesn't lather much, you tend to use more quantity than necessary. But then, this really is not a con for me because I use a simple technique to use the product sparingly yet efficiently.
Also, you can't see much difference without the L'Oreal Paris Professionnel Liss Unlimited Masque .
Rating : 4/5.
SUGGESTIONS :
Take an empty bottle or spray can (like the empty Neutrogena squeeze bottle I took) and rinse it well.
Add in the required quantity of Liss Unlimited Shampoo and add 4-5 times of water to it.
Shake well. Tada! You got your own mix of shampoo. This works really well to remove the dirt just as the undiluted shampoo and efficiently covers the whole scalp and hair. Needless to say it is more gentle on the hair.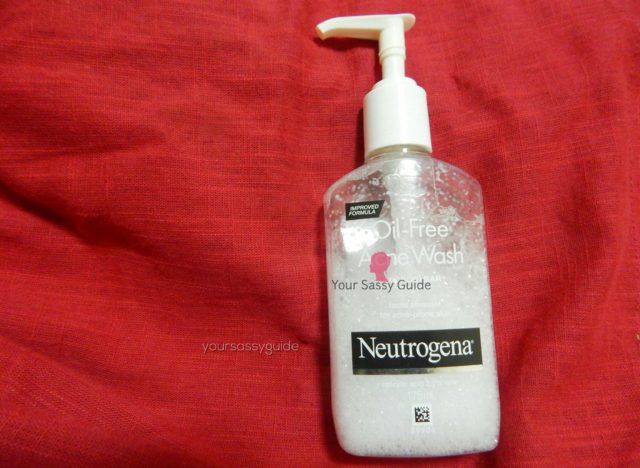 MY PERSONAL EXPERIENCE
I had a pretty great time with L'Oreal Professionnel Liss Unlimited Shampoo because I got it with the hair masque and the Matrix Opti Black Dazzling Shine Serum. It was recommended by my stylist after I got my hair smoothening done. My hair looked shiny, smooth and frizz-free.