Guysss!! *excited squeals* Today I'm soo excited to share about this amazing nail paint that officially made me super crazy about nails and nail paints that now I practically feel naked if my nails aren't painted! Yep! I'm  talking about Wet n Wild Wild Shine Nail Color in the shade Red Red.
EVERYTHING YOU NEED TO KNOW
MRP: Rs. 135 (from Amazon India) or $1.48- $1.57 (from Walmart).
Content: 0.43 fl. oz./ 12.7 ml.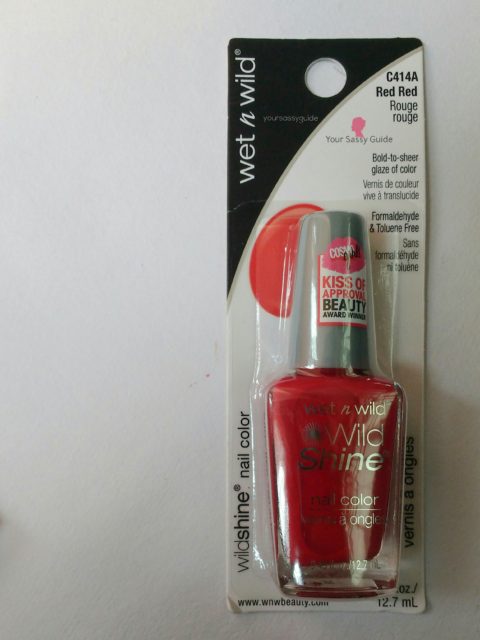 PROS :
The outer pack has all the product information from the shade name to ingredients list. The nail paint itself comes in a transparent bottle with a silver cap. Though the packaging is simple and nothing to swoon by, it is sturdy and travel friendly.
And Wild Shine smells like any other nail polish- a strong petroleum smell that thankfully doesn't last long after applying on the nails.
The best thing about this nail color is its unique color, such a beautiful shade of red with very minute twinges of pink. Yep, it's no true red shade but it is better than the promised color I would say.
The applicator/ brush is really good too. It is longer than it is wider, so I feel it offers more precision  during applications though it takes a little longer to get the job done.
It offers opaque coverage and you can witness the true color in a single coat but if you are in for some depth of color, you can go for a second coat.
Also, it dries in 40-50 seconds flat.
It is Toluene, Formaldehyde and Phthalate free.
It is so affordable and worth every penny and more.
The Wild Shine nail color packaging doesn't have the manufactured date or shelf life but their customer care is so good that when I mailed them enquiring about the same they replied back within 16 hours or so, taking into account the time difference between U.S and India, I would say they were prompt. Shelf life- 12 months from the date of opening.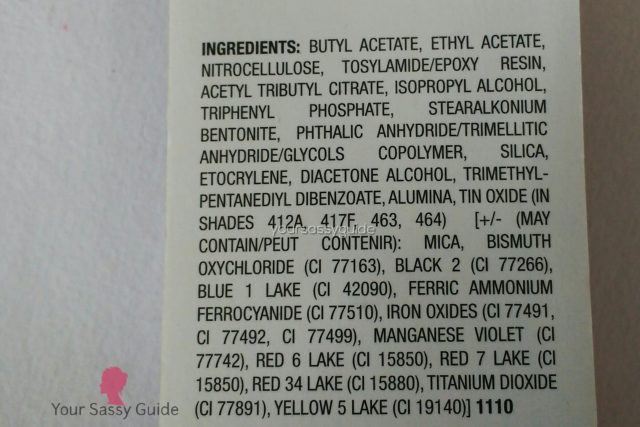 CONS :
I feel that it chips a bit when you go about your daily chores but even expensive nail paints do that.
Its availability in India is an huge issue but if you do have someone in the U.S, do ask them to get it for you.
Rating : 4.6/5.
SUGGESTIONS :
Always let the first coat dry before going for a second coat. It'll save you a lot of time and give you a better finish.
I would suggest wearing a top coat with this nail color for that smooth, shiny look.
MY PERSONAL EXPERIENCE
I have never been a huge fan of nail colors so far choosing to wear them only for occasions but this one changed all that. I'm a huge fan of this Wild Shine nail color and would blindly recommend it.