Today I going to tell you guys about my favorite body lotion. It has been my trusted and go to lotion for years without burning a hole in my pocket. Vaseline Intensive Care Aloe Soothe Lotion is my HG body lotion and I'll tell you why.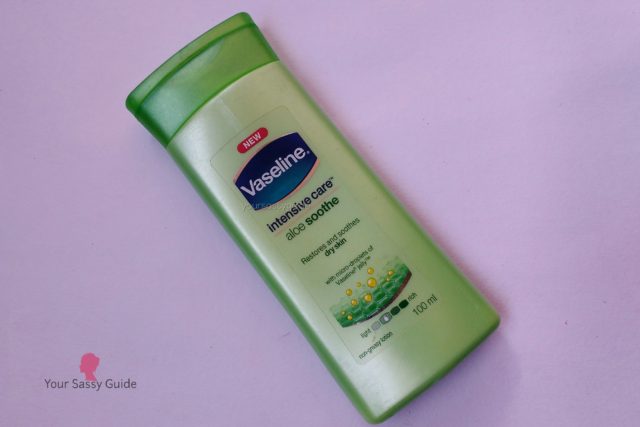 EVERYTHING YOU NEED TO KNOW
MRP: Rs. 100 (buy it at good discounts from Jabong, Amazon and Nykaa).
Content: 100 ml.
PROS :
Aloe Soothe Body Lotion comes in a light green plastic bottle with a green flip open cap.
Furthermore, it has Aloe vera extracts with Vaseline micro jelly. And we all know how good aloe vera is for the skin.
It is a creamy white lotion that is neither thick nor runny. It has a perfect consistency that I love.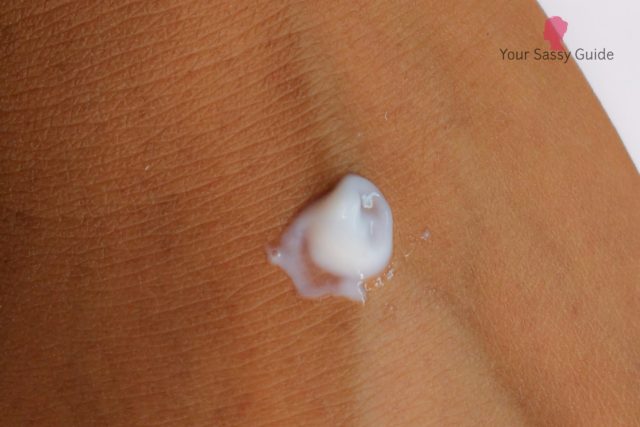 As a result, it blends well and gets absorbed into my skin real quick.
It moisturises and hydrates my skin well.
Consequently, my skin feels soft and supple.
Also, the lotion is non-sticky and non-greasy.
Most noteworthy, it heals dry patches, chapped skin and skin rashes caused due to friction between your thighs.
Aloe Soothe Body Lotion is perfect as it leaves the skin feeling light and fresh upon application.
It stays on me throughout the day. I don't feel any need for reapplication.
In conclusion, it is a great everyday lotion.
It has a mild aloe vera smell that fades away after 5-10 minutes of application.
Also, it is a light lotion unlike Vaseline Cocoa Butter.
It is very affordable.
Travel friendly.
It has a shelf life of 24 months.
CONS :
Rating : 5/5.
SUGGESTIONS :
It may not be suitable for oily skinned beauties.
I highly recommend it for dry skinned beauties.
You can use this lotion every day, right through the year. I feel this is a great summer lotion because it's so light and non-sticky.
MY PERSONAL EXPERIENCE
As I mentioned above, this is my HG lotion. I try on a lot of other products but this has always been a constant for me. Moisturizing aside, I feel it heals burns, rashes etc. So, it serves some purpose or the other.
Will I recommend/repurchase?
Yes, I recommend it and I just ordered my next bottle.