On my quest to discover perfect haircare products, I discovered a great shampoo that no one can just say NO to. TREsemme' Smooth and Shine Shampoo promises salon silk moisture for dry and rough hair. It also claims that it has Vitamin-H and silk proteins.
Let's get on with checking it up, shall we?
EVERYTHING YOU NEED TO KNOW
MRP : Rs.75 (available at Nykaa, Amazon, Flipkart and Jabong).
Content : 85 ml.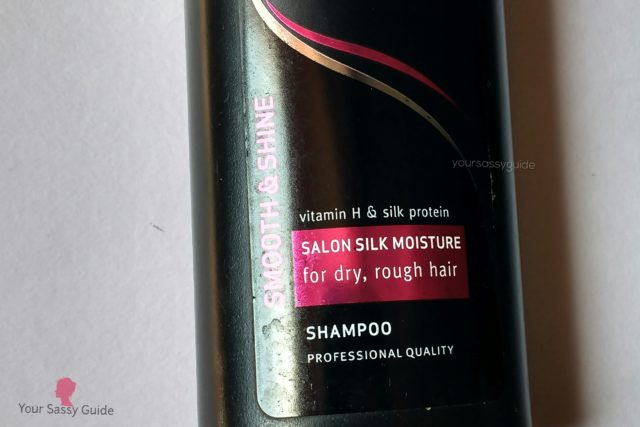 PROS :
I totally dig those

hot pink and white lettering

on the black container. Totally sexy.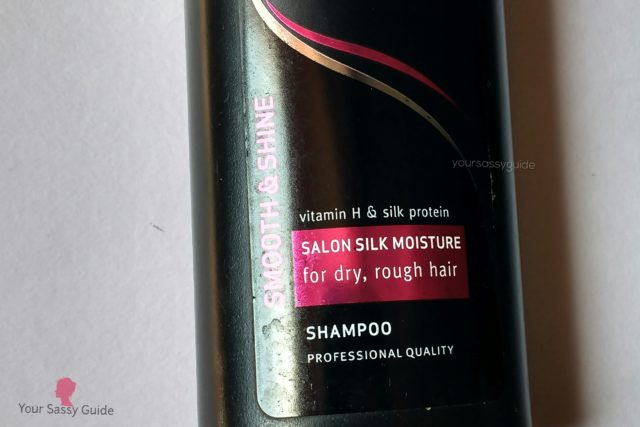 It has a press-to-open cap which I find really convenient compared to flip-open or squeeze caps.
It has a nice mild fragrance.
Small quantity is enough to cleanse your hair thoroughly.
It neither increased nor decreased my hair fall.
It's texture was neither thick nor runny. It has just the right texture. It has a shiny white color.
My hair looks much smoother after use.
TREsemme' shampoo lather easily.
It does not cause dandruff to break out.
Also, it spreads really well on my scalp and removes dirt and oil very well.
More importantly it does not strip my hair off its natural moisture (when used in the right measure).
Very affordable.
Travel friendly packaging.
Shelf life of 24 months.
CONS :
None. Seriously, I never thought I would say this but you can never find another shampoo like this. At this price, I feel it more than does it's job.
Rating : 4.8/5.
Though it's a great shampoo, it's still not my Holy Grail shampoo (the hunt is still on).
SUGGESTIONS :
I recommend using a conditioner along this shampoo to get perfect silky, smooth hair.
MY PERSONAL EXPERIENCE
I had got this shampoo a year and a half ago when availability of TREsemme' products was kind of limited. But now I could find this product at every nook and corner. It just shows how much love this product has earned with its users.
I use this shampoo with Matrix Ultra Hydrating Conditioner.
Sometimes, just the right amount of shampoo alone gives my hair a healthy look. Every girl has to struggle to find the right measure of shampoo to use, right? It always is too much and your hair looks dry or too less and you end up with oily hair after shower (sigh). Girl troubles.
So, yeah ladies, I definitely recommend this product.