I have accepted my addiction to eye makeup and made peace with it. I have eyeliners in various shades of greens and blues but I didn't own a pink shade until recently. The vivid and Smooth liners by Maybelline ended that. Bordeaux Pearl is a frosty pink liner with silver shimmers. Lets get on to reason about why you should absolutely own it!!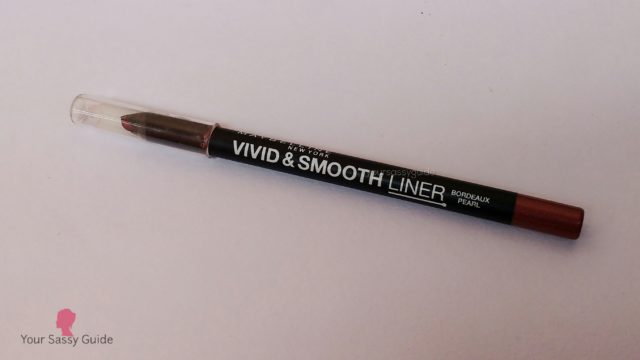 EVERYTHING YOU NEED TO KNOW
MRP : Rs.299 (buy it at great discounts from Jabong, Amazon and Nykaa).
Content : 1.2 gm.

PROS :
The look and feel of the pencil is really smooth true to its name! The black pencil feels super soft to touch and it has product name written on it. The bottom of the pencil has  the shade name and color band of the shade.
So, it is easier to identify the pencil shade.
Yes, it comes in a pencil form. A great news for people conscious of hygiene.
It will look good on all skin tones.
Bordeaux Pearl is such an amazing versatile color.
You can use this pencil as a liner as well as an eyeshadow base.
You can even apply it on your eyelashes to create a dramatic look.
And all this you can do very smoothly because the liner has a soft, creamy texture. It never tugs however you apply.
Bordeaux Pearl has a good pigmentation. Seriously, one swipe is all you need to bring out its color. But still, I like to have it bold and go for 2-3 swipes.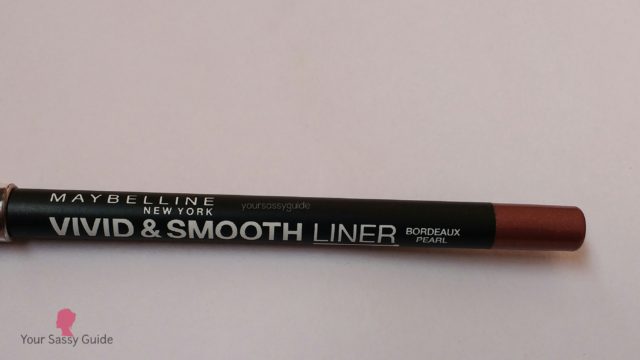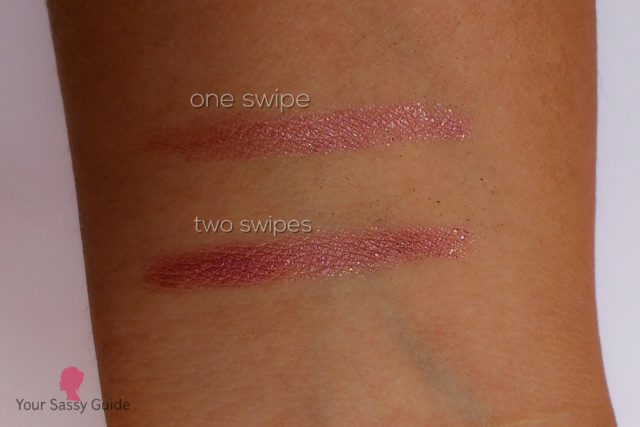 Furthermore, it easily stays for 6+ hours on me without smudging without a primer. With primer, it stays 8+ hours.
Usually, I'm not a huge fan of shimmers. But the shimmers in Bordeaux Pearl is subtle, not chunky.
Smudgeproof.
Waterproof.
Travel friendly.
Affordable.
As far as shelf life is concerned, I have no idea. I guess it must be more than a year. It has a use by date which you can refer to while purchasing.

CONS :
Because it is so soft, it breaks easily.
There is some product wastage while sharpening the pencil.
No sharpener. I hate shopping for the right one. Why can't you guys just give one with it? Why??
Rating : 4.8/5.
SUGGESTIONS :
While applying it as an eyeshadow base, I would really recommend wearing a primer before applying the base. It's not crease proof.
MY PERSONAL EXPERIENCE
Bordeaux Pearl is by far the smoothest pencil liner I have used. It doesn't show much when applied on the lower lashes. In fact, it looks weird like applying a white liner to make your eyes look big (who came up with that idea??).
But all this aside, I feel it comes under the MUST OWN category. I am pretty sure you guys will come up with some other creative way of using this liner.