Hey guys..A girl's eyes are the gateways to her soul, they say. And a good eyeliner defines them soo beautifully. These days you can get your hands on just any kinda eyeliners- liquid eyeliners, gel liners, pen liners etc. And I wanted to give this one, Maybelline Eye Studio Lasting Drama Gel Liner, a try.
EVERYTHING YOU NEED TO KNOW
MRP: Rs.525  (Available online at Flipkart, Jabong, Amazon and Nykaa).
Content: 3 gm.
PROS :
Maybelline Gel Eyeliner comes in a small glass jar and it looks too cute and quaint sitting on my dressing table. It comes along with a flat brush with an open cap.
It made me nostalgic since it reminded me of the Eyetex kan mai (black kohl).
Though it looks jet black in the container, on application it gives off a matte black finish. It looks good though, especially when I build up on it. So, I'm not complaining.
On a positive note, Maybelline Gel Eyeliner lives up to its name. It's a great pick if you want to go for a dramatic effect.
I love love love the opaque finish. Felt tip eyeliners can't beat the opaqueness Maybelline Gel Eyeliner in this round.
It is smudge proof.
Like literally it lasts easily for 12+ hours. So, unless I go about rubbing my eyes hard it doesn't budge. 
Waterproof.
Expiry Date: 30 months. So, if you have bought the product and have kept it unopened, you can use it even 1-2 years after Mfg date.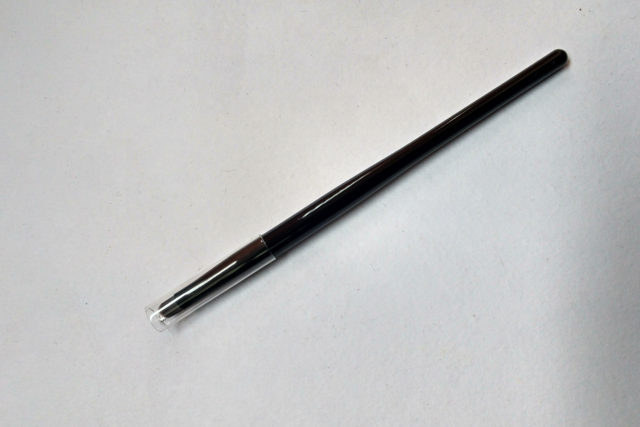 CONS :
The brush could have been better. It creates blunt, thick lines. I personally found it a bit difficult to 'wing it' *pun intended* with this brush.
The 90's kid in me is certainly freaking out on the inside. Eyetex kajal would be literally Rs. 10 for the same quantity. Just 3gm for 525 bucks? Much lesser quantity than expected. 
Costly. Duh!
If you are a fan of thin, natural strokes, Eye Studio Lasting Drama Gel Liner is not for you. 
Though super creamy in the beginning, it dried just after 2 months of use. There's two ways to look at it. If you use it regularly, it will get over in 2-3 months tops. Alternatively, if you are anything like me- I just use a pen eyeliner if in a hurry (which is most of the times) and use this eyeliner only occasionally, it's gonna dry up on ya babe.
The deal breaker for me? I have to wash the brush each time after use IMMEDIATELY. Why? Because when it dries it is harder to remove the leftover dried up stuff.  
And for the love of god I don't understand why they would give an open cap. I mean if you want it to protect from dust or something CLOSE it on all sides. As a result the brush dries quickly in case you put it in your bag while travelling. Not travel friendly. 
Maybelline Gel Eyeliner definitely needs eye makeup remover or olive oil to get it off.
Rating : 3/5.
SUGGESTIONS :
Use your own eyeliner brush if you have one. The result will be much better than the provided brush.
I use a flat angled brush for more control.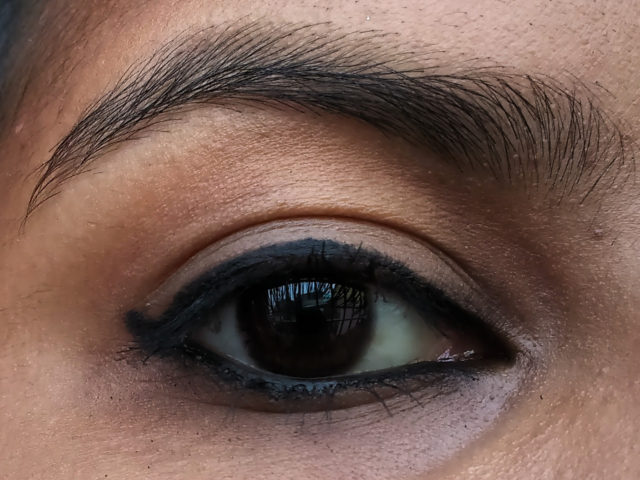 MY PERSONAL EXPERIENCE
I wouldn't say this is a bad product. It lasts long and stays put but I expected more out of this product. So, my conclusion -> not worth the hype.