Indian women and kajal are inseparable. We all love kajal and are constantly looking out for good ones in the market. So, it was no big surprise when I got the Maybelline Colossal Kajal – Super Black.
The Colossal Super Black Kajal Claims:
SUPER BLACK With Light Absorbing Pigments, the Colossal Kajal formula delivers 2 times more blackness and double the intensity. For the boldest black look that enhances the natural color & shine of your eyes – in a single stroke.
SUPER SMOOTH Enriched with oil for super smooth application, Maybelline Colossal Kajal glides on effortlessly and evenly, to perfectly define eyes – in one smooth stroke – while adding a rich, glossy sheen to the color result that lasts all day.
SUPER LASTING Waterproof, smudge proof formula of Maybelline Colossal Kajal stays intense for 16 hours.
EVERYTHING YOU NEED TO KNOW
MRP : Rs.300 (you can buy it here- Amazon, Flipkart, Nykaa)
CONTENT : 0.35 gm

PROS :
The packaging looks good. It comes in a black twister tube with Maybelline's typical yellow lettering on it.
Furthermore, it has a creamy texture.
As a result, it doesn't tug on my lids. So, it glides on quite smoothly.
Super black stays without smudging for 5 hours and stays another 3-4 hours with quite a bit of smudging.
The pigmentation is good but not great. One swipe delivers a light black line. Only after 2-3 strokes, we get super black finish.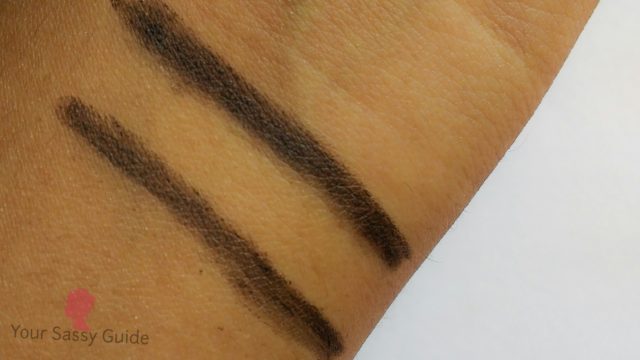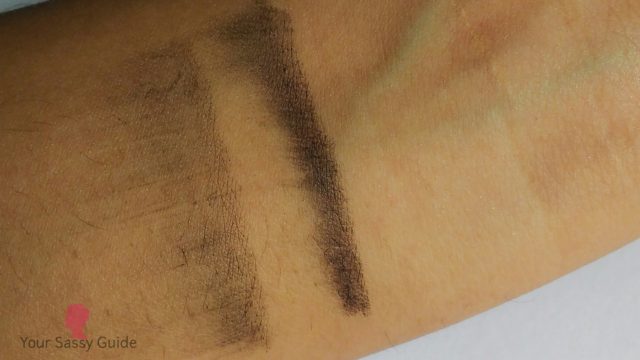 It gives a matte finish to the eyes.
Super Black is opthalmologically tested and is suitable for sensitive eyes & contact lens users.
It is waterproof.
And it is travel friendly.

CONS :
Unfortunately, this kajal is not smudge-proof as it claims.
It is quite expensive. I don't see any big difference between the Colossal Kajal and the Super Black kajal. So, I don't see the need for such price difference for slightly more pigmentation.
Rating : 4.2/5.
SUGGESTIONS :
Do not rub your eyes while wearing Maybelline Super Black Kajal. If you accidentally rub your eyes, be ready to end up with raccoon eyes.
Pat a bit of compact powder or loose powder on your eyes before applying this kajal if you have oily lids. This will intensify the matte look and prevent the smudging by a fraction.
MY PERSONAL EXPERIENCE
Maybelline Super Black kajal was introduced right after the colored kohls. Since they had proved to be amazing, I grabbed the Super Black kajal with much enthusiasm. It hasn't disappointed me but it didn't awe me either. It is between like and love for me. I more than like it but I don't love it. The pigmentation and the staying power draws me to it but the price kind of puts me off.
Would I recommend it? Yes. If you like intense black finish you can go for it but personally I feel the Colossal Kajal is a better pick for you if you mind spending 120 bucks extra for this.