I normally don't recommend using tons of hair products. I prefer to keep it to a minimum, especially products that are not natural. But there are some days on which your hair decides to be a haystack – too out of control, frizzy and dry. And that's when this amazing product comes into play – conditioner. Though some conditioners claims to control hair fall, to add shine, to make your hair silky blah blah ( if there is such a miracle product, wouldn't we all be using it? ), I normally don't expect all that. My benchmark for a good conditioner is pretty standard –
De-tangle my hair.
Moisturise it.
Don't cause more trouble than it's worth like hair fall etc.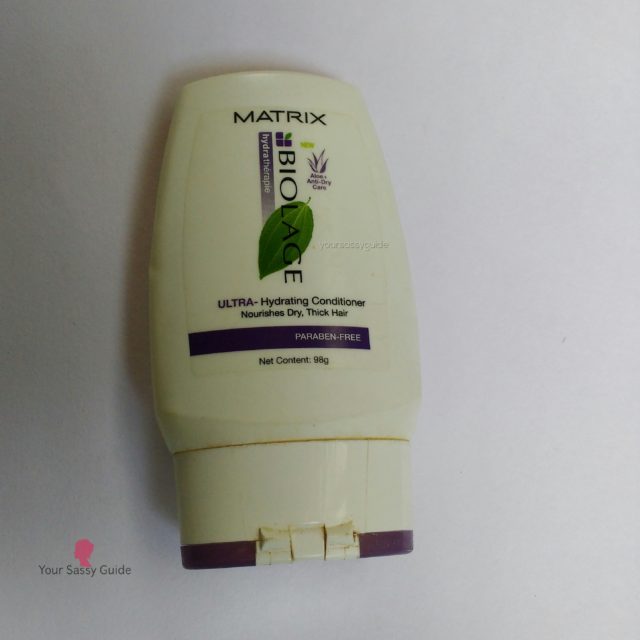 And these are the standards by which I'll write my reviews for any conditioner but if it is too good, I'll be sure to mention it.
EVERYTHING YOU NEED TO KNOW
MRP : Rs.170 (buy it at good discounts from Flipkart, Jabong, Amazon and Nykaa).
Content : 100 ml.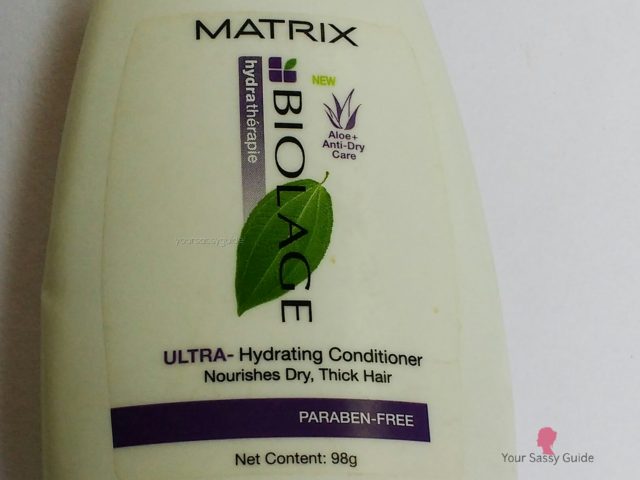 PROS :
The packaging is really nice. It comes in a white plastic bottle with all the products written on top.
The lid is of flip type and it is quite tight.
Furthermore, it has a very thick creamy consistency.
In addition, it has a nice, mild fragrance.
It effectively tames away the frizz.
Also, it moisturises my hair well and is effective in de-tangling it.
Paraben free.
Travel friendly. The container is quite sturdy.
It has a shelf life of 36 months.
Affordable.
CONS :
Firstly, it weights down my hair.
Also, it makes my hair limp and kind of oily the next day.
And causes dandruff to break out if the product touches my scalp.
Rating: 3.9/5.
SUGGESTIONS :
This product is perfect for people with dry hair and scalp.
Apply the conditioner on the hair from the ear level and downwards.
MY PERSONAL EXPERIENCE
Except for the fact that I should be careful that the product does not touch my scalp, you can call this my HG conditioner. It moisturises my hair so well. I take hair bath every other day and my hair is also kind of dry, so I don't really mind it weighing down my hair much.
But please don't apply this product if you are going to try an elaborate hairstyle for your hair. It makes it kinda impossible to hold the hair in place. My hair keeps slipping up.
Would I recommend it? Definitely. It's the perfect conditioner to use when your hair stubbornly stays dry .