Hola Beauties! Though matte lipsticks look stunning, I have avoided them as much as possible just because I cannot bring myself to exfoliate my lips each time I wear one. What can I say, I am lazy. M.A.C Tendertalk Lip Balm Pretty Me Up is godsend for people like me. Curious? Read on to know more..
M.A.C Tendertalk Lip Balm Claims:
A smart lip conditioner creates your own personalized tint based on your body chemistry. Combining nourishing skincare with technology, this transformer helps keep lips soft and moisturised while intuitively offering the right amount of colour. Packaged in an iridescent metal lipstick case, it's scented with a hint of uplifting vanilla.
Dermatologist tested.
Hydrating.
Sheer pop of colour.
Smooths lips.
EVERYTHING YOU NEED TO KNOW
MRP: Rs. 1450 (at Nykaa), Rs.6695 (Amazon), SGD 33 (In Changi Airport) & SGD 39 (At Lazada).
Content: 3 gm / 0.1 US oz.
PROS :
M.A.C Tendertalk Lip Balm Pretty Me Up comes in the usual black M.A.C packaging. Love the holographic tube. It stands out among my other lip products.
It comes in 5 shades– Candy Wrapped (Sheer pink), Play With Me (Sheer red), Pretty Me Up (Sheer oral), Side Dish (Sheer plum) and Teddy Pink (Sheer bright pink).
But honestly when I tried them at the store, they didn't seem that different because they were all so sheer and they react to the pH of your lips and all the shades looked similar on my lips except Play with Me (it looked a bit reddish).
M.A.C Tendertalk Lip Balm has a pleasant smell like that of vanilla just like any M.A.C products.
Also, it doesn't tug and feels very comfortable on the lips.
It hydrates and moisturises my lips.
Most importantly, I need not exfoliate my lips before applying matte lipsticks anymore since M.A.C lip balm removes the dead skin really well.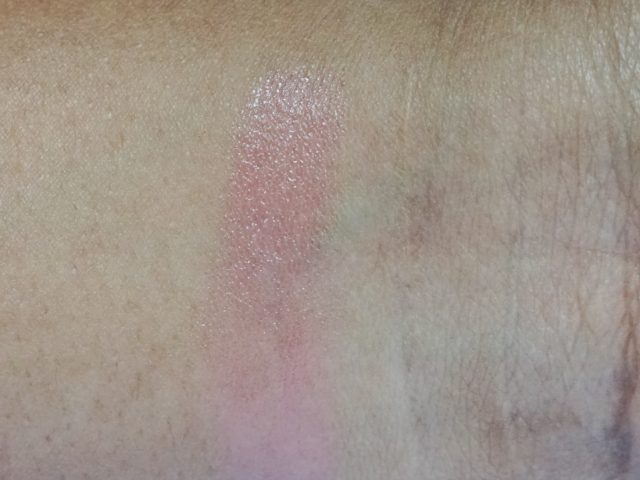 It stays put for 7-8 hours easily when you don't have oily food.
M.A.C Tendertalk Lip balm is pH-sensitive. So, they will appear pinkish or reddish and sheer or vibrant depending on your body chemistry.
It is expensive. In fact, it is much more expensive than the M.A.C lipsticks but their functionality is too good to pass it over.
Travel Friendly. The tube is sturdy and shuts with a click.
Shelf life: around 36 months. The packaging will not have definite expiry date. Want to know how to find out the expiry date on M.A.C products? Refer M.A.C Retro Matte Lipstick – Ruby Woo.
CONS :
Rating : 5/5.
SUGGESTIONS :
MY PERSONAL EXPERIENCE
I just love this lip balm from M.A.C mainly because it is perfect for the lazy me. It is the go to product for a casual look when you want to rock the no-makeup look. Recommended? Absooolutely.