Hi Peeps! I was always on the lookout for hair products. Eventually, I found some like- Wow Organics Miracle 10 in 1 Shampoo Review and L'Oreal Professionnel Liss Unlimited Shampoo Review that worked for sometime and then poof! magic gone. After that I just started on a completely natural yet time consuming process of using Shikakai and Soap seeds. But even that is so hard to keep up because I had to soak it overnight and all. That's when I started to hear some amazing stuff about L'Oreal Professionnel Mythic Oil Shampoo.

EVERYTHING YOU NEED TO KNOW
MRP: Rs. 940 (Available online at Flipkart, Jabong, Amazon and Nykaa).
Content: 250ml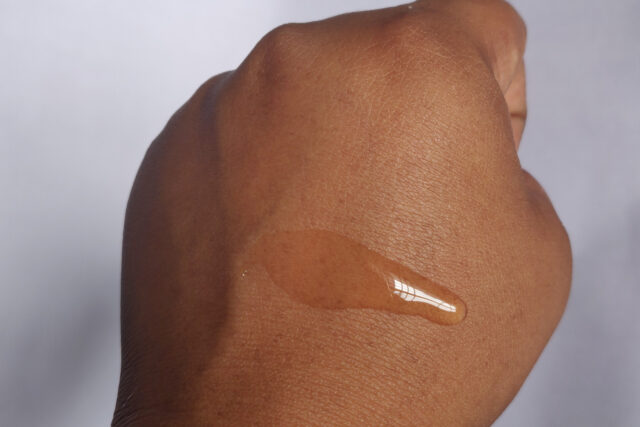 PROS :
The Mythic Oil Shampoo comes in a no-nonsense, plastic golden see-through bottle with a flip-open cap.
Firstly, the cap shuts tightly and the bottle is sturdy. Travel friendly as there is no spillage.
The Mythic oil shampoo has a slightly thick consistency and is clear in color.
Most importantly, it does not strip the scalp of the natural oils.
Thankfully, it controls frizz to a certain extent and makes the hair manageable.
Also, it cleans dirt and dandruff pretty well.
After use, hair becomes a bit shiny and smooth.
Paraben free.
Shelf life: 36 months. Expiry date: 12 months from the date of opening.
CONS :
The cost is a huge no-no for me because this bottle will only last me for 25-30 uses. With a price tag of Rs.940, I'm basically spending roughly Rs.34 per use.
It is practically useless on oily hair. The hair needs to be washed at least twice when oily.
Unfortunately, it has a pretty strong smell.
Rating : 4.1/5
MY PERSONAL EXPERIENCE
To be very honest, I don't know if it provides deep nourishment to hair or help in hair growth. And I'm definitely past that point of expecting any shampoo or hair product to do any of that. Mythic Oil shampoo doesn't create loads of hair fall just the usual amount of hair fall when taking a shower.