Hola amigos! Como has estado?? Okay, pardon my poor attempt at Spanish ???. Nowadays I'm being plagued by this lazy syndrome that I always start getting ready at the last moment. And I end up with no time to properly go about applying makeup. Untillll Lakme Absolute Perfect Radiance Skin Lightening Day Creme. Let's look at how it fared with me.

Lakme Absolute Perfect Radiance Skin Lightening Day Creme Claims :
Moisturizes and nourishes.
Provides sun protection.
Gives radiant glowing skin.
Gives a fairer and illuminated look.
Lightens the skin tone.
Evens skin tone.
EVERYTHING YOU NEED TO KNOW
MRP: Rs.120 (Available online at Flipkart, Jabong, Amazon and Nykaa).
Content: 15 gm.
PROS :
Lakme Absolute Perfect Radiance Skin Lightening Day Creme comes in 2 sizes- 15 gm (comes in a tube) and 50 gm (comes in a tub). The packaging looks simple and classy. The tube is white in color with a silver cap and the product name is written on the top with product details on the cartoon as well as the outer packaging.
The cream is white in color and has a satiny, smooth texture.
It is a lightweight product.
This day cream brightens the face instantly.
Also, it gives off a matte finish.
Best suited for oily skin.
Additionally, it makes the skin soft and smooth.
What I found to be a real surprise is the fact that it offers pretty good coverage. It manages to cover up blemishes and dark spots pretty well. Really this product is god-sent when I am in a real hurry to go out!
Small amount is enough for the whole face.
Good for everyday use.
It is a real time saver and is perfect for instant touch-ups.
Travel friendly.
Suitable for all skin types. Dry skinned beauties look up the suggestions!
Shelf life: 24 months.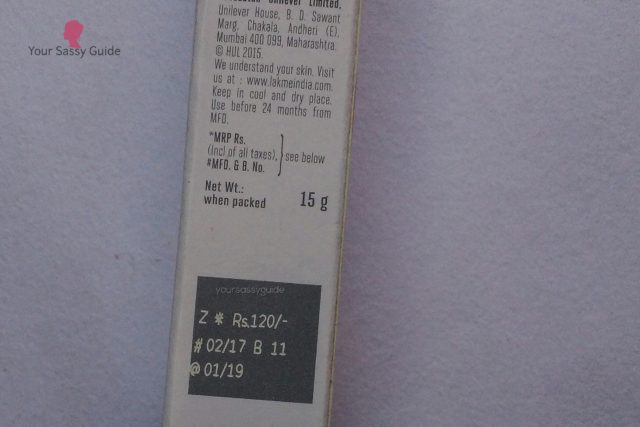 CONS :
Lakme Absolute Perfect Radiance Skin Lightening Day Creme needs to be blended well, else it will give off a cakey look.
Staying power is quite disappointing. Stays for 3-4 hours only.
A little costly. I mean 120 bucks for just 15 gm is a bit too much for a day crème if you ask me. But to be frank I don't really regret my purchase??.
It is neither moisturizing nor nourishing like it claims.
Can't say it lightens the skin tone in the long run. I don't see much difference but I don't mind this part as I'm a non-believer of skin lightening creams and stuff?.
With Sunscreens? Again I'm not sure but I would recommend going for a proper sunscreen anyday.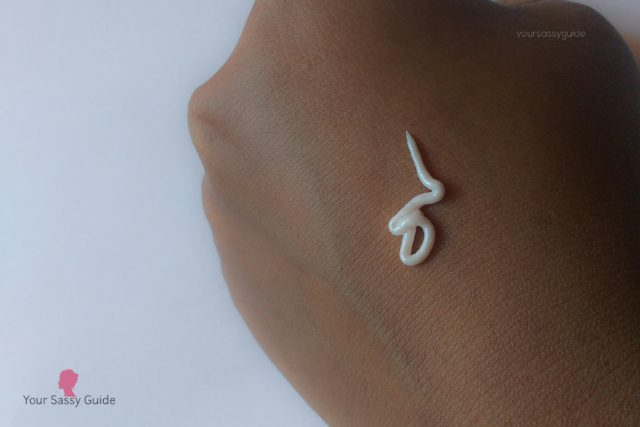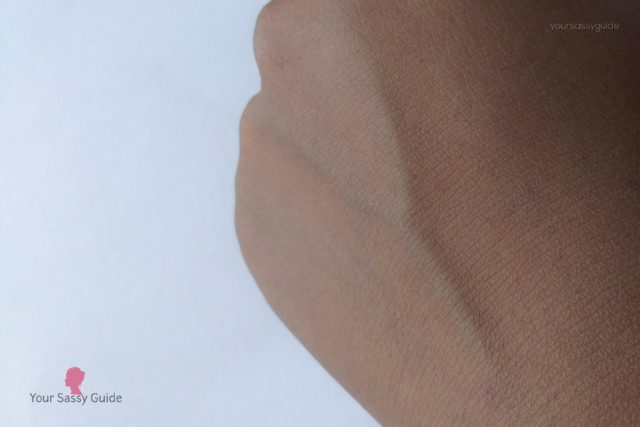 Rating : 3.9/5.
SUGGESTIONS :
If you have dry skin, use after moisturizing the skin well.
I feel this is a summer product. Try to avoid it in winter as it could to be a bit drying.
MY PERSONAL EXPERIENCE
This product initially came into my notice as a part of one of Nykaa's combos. I was not using it initially. But once I started using it, I saw myself reaching for it frequently for casual day outs. It comes handy when I am in a hurry.
Do I recommend it? Yasss! If you are looking for a quick substitute for foundation for everyday use, go for it!