I know Lakme keeps impressing us with its new launches. One such newbie is Lakme Lip Love Lip Care. It is a range of dual core lip balms, the first of its kind in India! Lakme Lip Love Lip Care claims to be a little tint with lots of lip care. This claim drew me to Lip Love like a bee towards honey.
EVERYTHING YOU NEED TO KNOW
MRP: Rs.200 (available only in Flipkart, Nykaa and Amazon).
Content: 3.8 gm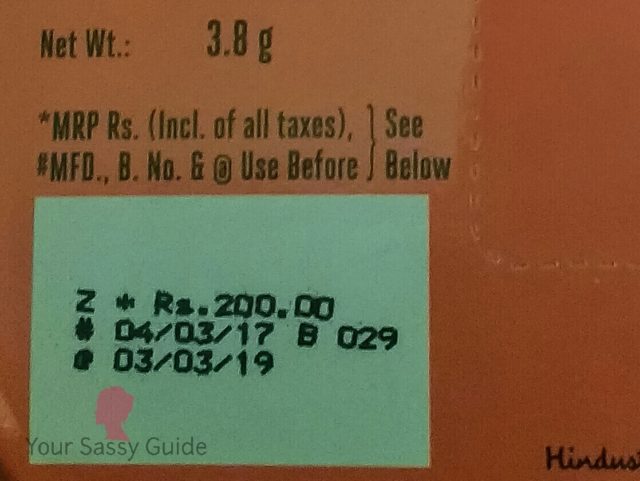 Lakme lip Love Lip Care is available in 10 shades: cherry, strawberry, raspberry, grape, cocoa, peach, tangerine, blackberry, apricot, and vanilla. The shade I am going check today is Apricot.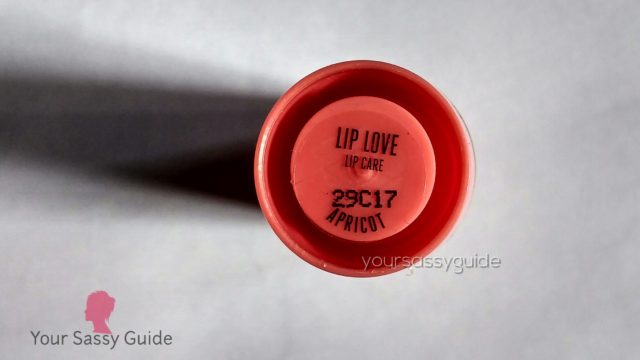 PROS :
The packaging is color-coded. So it's easy to find the shades if you own one too many of Lip Love lip balms.
It is a dual core lip balm. The outer part has the tint while the core is white (I guess this is the moisturizing part).
It comes in 10 shades, so you'll definitely find your favorite shade among them.
Apricot is a coral shade that gives a nice peachy finish once it settles in your lips.
This shade will suit all skin types be it fair to dusky.
And it is a nice neutral shade to play with.
It has a creamy texture. Lakme Lip Love glides on effortlessly.
Lip Love Lip Care moisturises my lips nicely.
It is not much tinted. You need to apply 3-4 swipes to bring out the true color. But then I'm okay with this because it does not affect the color of the lipstick that I am going to wear on top of it.
Furthermore, it has SPF 15.
And it is affordable.
It is travel friendly.
Moreover, it has a shelf life of 24 months.
CONS :
The packaging failed to impress me. I'm used to Lakme products looking so attractive that this one doesn't impress me at all.
It moisturises my lips only for 3-4 hours. The tint lasts for another 2 hours. The 14 hour claim is bogus.
It does not heal my chapped lips.
I don't like its smell. It's quite strong and I feel it smells quite weird. The smell lasts for 1 hour.
I wouldn't recommend it for ladies with pigmented lips. It offers sheer coverage only.
Rating : 3.9/5.
SUGGESTIONS :
If you are sensitive to smell avoid this lip balm. I don't mind mild smells that much. But this Lip Love Lip Care range from Lakme smells quite strong.
Since it's a sheer shade, you can use it underneath your lipstick without worrying about your lipstick's true color be mixed with your lip balm color.
MY PERSONAL EXPERIENCE
I'm a devoted Maybelline lip balm girl but the claims of one of its kind dual core lip balm drew me to this product. It is a good lip balm but not really good. Lip Love Lip Care has not swayed me away from Maybelline.
Would I recommend it? A half-hearted yes. The "not-so" tinted is a huge plus when applying matte lipsticks in light colors. But if you are sensitive towards smell, don't go for it.