Eyeconic Lash Curling Mascara, the name itself has a glamorous ring to it, doesn't it? The idea of a curling mascara seems super appealing since it hints at skipping the tedious process of curling your lashes before applying mascara.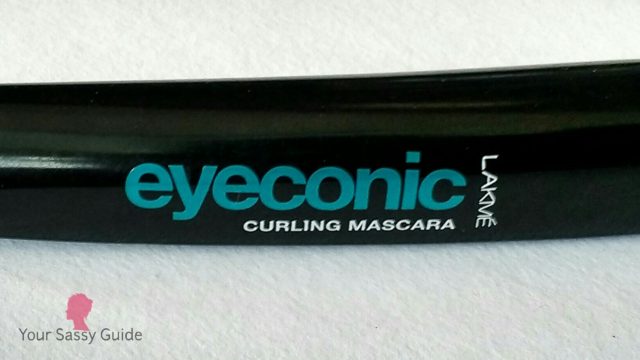 EVERYTHING YOU NEED TO KNOW
MRP : Rs.350 (Available at Nykaa, Amazon, Flipkart).
Content : 9 ml.

PROS :
The packaging looks so good ?. Seriously, the whole

black tube with the turquoise lettering

, the angles and the cuts of the tube makes you grab the product as soon as you lay your eyes on it.
The wand/applicator is

curled

. So, it is great for even application of the product and it covers even the small hairs on the lash line.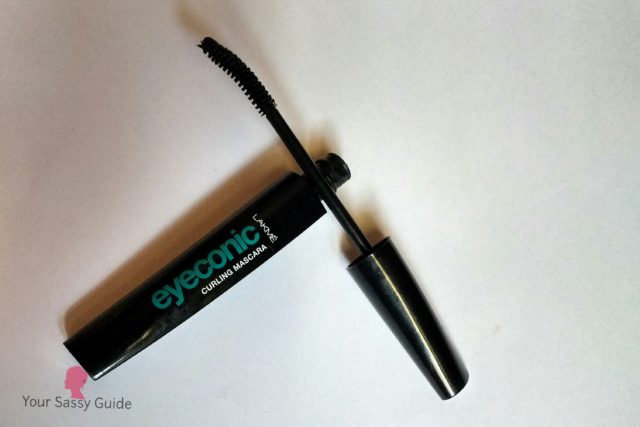 The product is little on the drier side. It dries quickly on applicaton.
It has the right consistency, neither too thick nor too runny.
Not waterproof (for me it's definitely a pro because you have no idea how difficult it is to remove waterproof mascara from your lash line ?).
It is easy to remove the Eyeconic mascara.
Shelf life of 24 months.
The wand is very useful to make sure your eyelashes don't clump together.
Travel friendly.
Eyeconic mascara has a light feel. My lashes don't feel too heavy after application.
It gives a good colour pay off and gives a jet black finish.
Affordable (online price starts from Rs.250 only).
It is a great option for beginners.
CONS :
Since the Lakme Eyeconic mascara dries fast, you have to be super quick with the second coat.
The wand is curled. So, you obviously get the idea that it is responsible for curling your lashes. But it fails in this department badly.
It gives some drama to the eyes only after 2 to 3 coats.
Rating: 4/5
SUGGESTIONS :
Curl your eyelashes using eyelash curler before applying the mascara.
Apply the second coat immediately after the first coat as this mascara dries very fast.
MY PERSONAL EXPERIENCE
This was my first mascara and I got pretty hooked on to it because of its looks. As a beginner, I didn't know to apply mascara properly but then the applicator was pretty good because it didn't clump my lashes and came off to give a pretty decent look in spite of my inexperience. I would recommend this mascara for the first time mascara users until you get a hang on how to properly apply mascara.