Hey Dolls! So you guys know how starstruck I was with the LA Girl Pro Face HD Matte Pressed Powder Warm Caramel that I had to get my right shade. So, I had ordered LA Girl Pro Face HD Matte Pressed Powder Creamy Natural from Amazon but they had delivered LA Girl Pro Face HD Matte Pressed Powder Classic Ivory instead. 😀 But they were good enough to acknowledge and refund the money when the seller failed to respond properly. Anddd I got to keep the product 😀 :D. So, today's review is all about LA Girl Pro Face Pressed Powder- Classic Ivory.
 LA Girl Pro Face HD Matte Pressed Powder Claims:
Long lasting, Oil Controlling powder.
Mattifying finish for a radiant look.
Helps cover blemishes and imperfections.
EVERYTHING YOU NEED TO KNOW
MRP: Rs. 700 (Available online at Flipkart, Jabong, Amazon and Nykaa).
Content: 7 gm or 0.25 oz.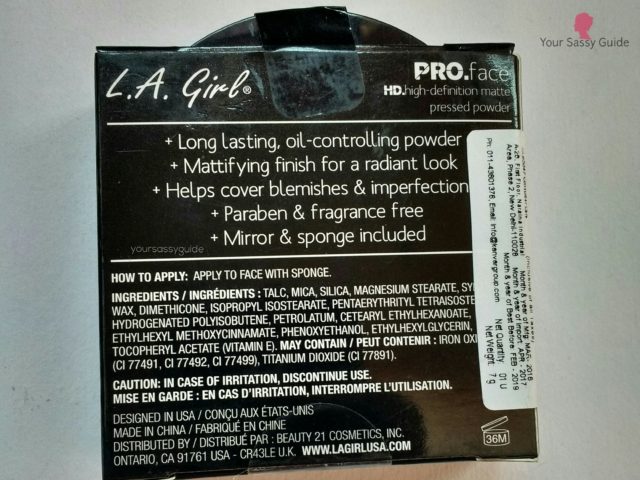 PROS :
LA Girl Pro Face Pressed Powder's packaging is all about hygiene and intricacy. The black and color matched plastic case has the pressed powder on the top portion and a built-in mirror, a sponge and holes for ventilation at the bottom which helps in aerating the sponge and prevent breeding of bacteria.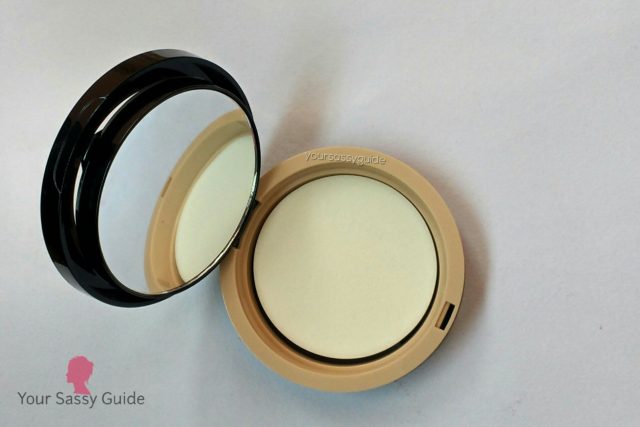 The texture is powdery but a soft kind of powder that blends splendidly.
The Pro Face HD Matte powder is available in 15 shades suiting every skin tones and undertone.
And Classic Ivory will suit fair skin tones with pink undertones perfectly.
Also, it offers an instant matte finish, even skin tone and the pores are hidden quite well too.
The Pro Face Pressed Powder feels super soft and light on the skin.
Also, it offers light to medium coverage. So, dark spots and blemishes are covered up well.
The staying power is really good. Stays for 6-7 hours on me (dry skin). For oily skin types, I think it'll last somewhere between 4-5 hours.
The reason I'm swooning over it is because of the flawless, smooth and HD finish it gives off.
It does not break out my skin.
Suitable for all skin types.
Travel friendly.
Affordable. Ahum! Ahum! I know what you guys are thinking. 700 bucks for a compact is affordable for you? But ladies trust me! The quality of this product is too good.
Moreover, it is dermatologist tested, cruelty and paraben free.
Shelf Life: 36 months.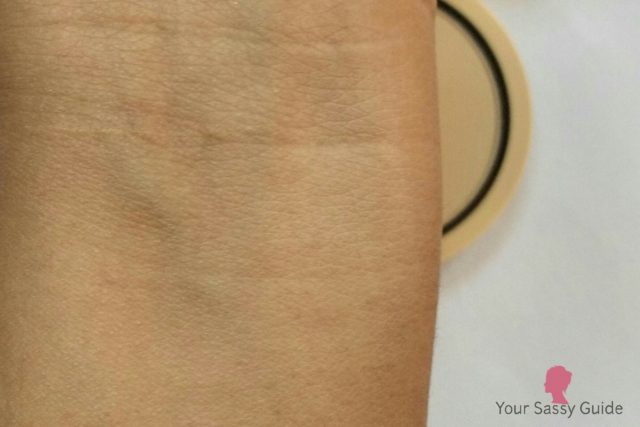 CONS :
Personally, I think this shade will not go well with Indian skin tones.
Rating : 4.7/5.
SUGGESTIONS :
It is mandatory to moisturize your skin well before using this product.
Got this shade by mistake like me? You can always use it as a highlighter.
MY PERSONAL EXPERIENCE
Classic Ivory is not something that I wanted but I definitely tweak here and there to use this product and also it feels wrong to waste such good quality product. On my tanned skin days, i mix up Classic Ivory with right ratio of Warm Caramel to get my unique shade. 😀 That's the thing about makeup! There are no hard and fast rules. As long as something works out for you and you are comfortable, it's okay. Also, I use this shade as highlighter at times.
Would I recommend? If you are looking for an affordable, matte highlighter for oily skin, go for it.