Hola señoritas! Miss me? Had a crazy month of travel and laziness *sheepish grin*. Even though both LA Girl Pro Face HD Matte Pressed Powder Warm Caramel and LA Girl Pro Face HD Matte Pressed Powder Classic Ivory, are completely not my shade, I couldn't stop admiring the way they work. So, I went ahead and purchased my right shade finally! Today's review is all about LA Girl Pro Face Pressed Powder- Creamy Natural.
 LA Girl Pro Face HD Matte Pressed Powder Claims:
Long lasting, Oil Controlling powder.
Mattifying finish for a radiant look.
Helps cover blemishes and imperfections.
EVERYTHING YOU NEED TO KNOW
MRP: Rs. 700 (Available online at Flipkart, Jabong, Amazon and Nykaa).
Content: 7 gm or 0.25 oz.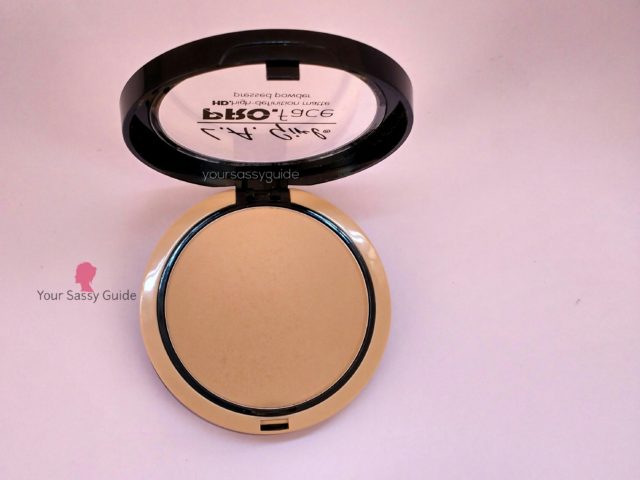 PROS :
The packaging of LA Girl Pro Face Pressed Powder is practical and hygienic. The plastic case is color matched with its shade. Also, it has the pressed powder on the top portion and a built-in mirror, a sponge and ventilation holes at the bottom which prevents breeding of bacteria.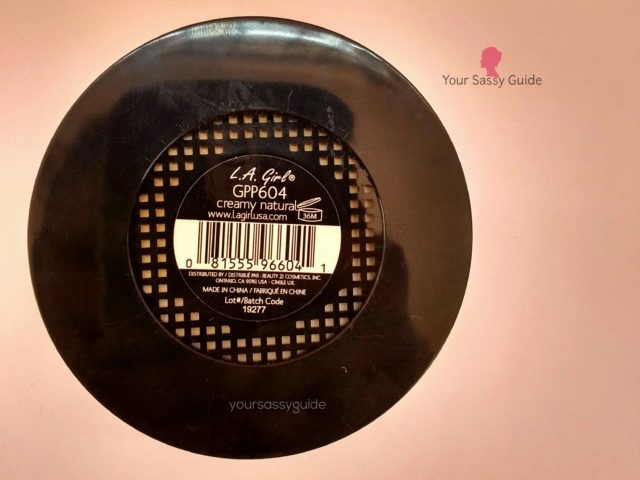 The sponge is quite good.
The texture is like a soft powder that blends really really well.
They impress with their range of shades too. The LA Girl Pro Face powder is available in 15 shades for every skin tone.
And Creamy Natural will suit wheatish skin tones with warm undertones perfectly.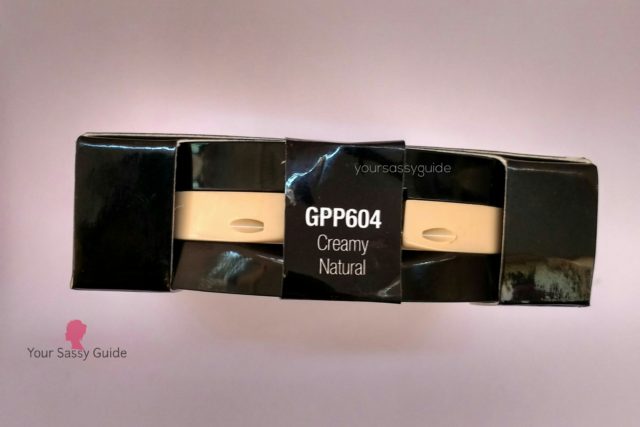 Also, it offers an instant matte finish and even skin tone.
It absorbs oil and hides the pores are quite well.
The Pro Face Pressed Powder feels super soft and light on the skin.
Also, it offers light to medium coverage. The coverage is build-able. So, dark spots and blemishes are covered up well.
Staying power of this powder is 6-7 hours on me (dry skin). For oily skin types, I think it'll last somewhere between 4-5 hours.
The reason I'm swooning over it is because of the flawless, smooth and HD finish it gives off.
It does not break out my skin.
Suitable for all skin types.
Travel friendly.
Affordable. And I know what's going on in your mind. 700 bucks for 7 gm? Senoritas trust me! The quality of the Pro Face HD Matte Pressed Powder is too good.
Moreover, it is dermatologist tested, cruelty and paraben free.
Shelf Life: 36 months. 
CONS :
Rating : 4.85/5.
SUGGESTIONS/ HOW TO/ HACKS :
Ran out of foundation and you really don't have the time to get one? Worry not.
Simply take a foundation brush and dust some Pro Face Powder into a small, clean bowl or something.
Add in a bit of your moisturiser and mix them well until you get a foundation-like cream consistency.
Use it as you would use your foundation.
NOTE: Don't use the same mixture for second use. Just prepare the blend again when needed.
MY PERSONAL EXPERIENCE
Creamy Natural is definitely my go to shade on my brighter days. But when the external factors (yeah, the sun and pollution) peak their head out, I just play a bit with all the three shades to get the right shade for my skin. 😀 That's the thing about makeup! There are no hard and fast rules. As long as something works out for you and you are comfortable, it's okay. Play around to get your unique shade, I mean we are not made of wax to remain the same always. Good luck 🙂
Would I recommend? YEP.