L.A. Colors is the current IT brand in the U.S. The fact that it is super cheap, their products start as low as $ 0.99 (around 65 bucks) and the maximum price itself is below $ 7, and are decently pigmented make them a great buy. Today, we'll be looking at Expressions, their 12 Color Eyeshadow palette.
EVERYTHING YOU NEED TO KNOW
MRP: Differs from site to site and even from seller to seller. If you buy from Dollar Tree ($0.99 to $1.29), Amazon.com ($5.19 to $6.95), Amazon.in (Rs.799 to Rs.1189) and Flipkart (Rs.885 to Rs.1399).
Content: 0.49 oz or 14 gm.
L.A. Colors 12 Colors eyeshadow has 6 different palettes. 
BEP420 Chic
BEP421 Traditional
BEP422 Glamorous
BEP423 Trendy
BEP424 Supernatural
BEP425 Urban
PROS :
The packaging is slim and simple with a transparent plastic lid that is useful to look at the shades inside.
True to its name, the palette Traditional is a super workable one. All the shades are neutral and you can easily carry them off in a work environment.
The texture differs from shade to shade. In general, most of the shades have powdery texture. Though it takes a little longer to blend in the shades, the powdery texture makes it last longer.
Every girl irrespective of the eye color can use this palette with ease.
There are 2 matte shades and 10 shimmery shades. Thankfully, the shimmery shades are not chunky but are rather subtle.
The shades blend quite well. The brown shades were the easiest to blend. The lighter shades required a little more work.
All the 10 shimmery shades are decently pigmented. Only the lighter shades lack pigmentation. Nothing 2-3 swipes can't fix. The color begins to show pretty well after that.
It will suit all skin tones.
The Traditional Eyeshadow palette has a decent staying power. It stayed for 3-4 hours without a primer. But lasted up to 6-7 hours on me with primer.
The shades are quite versatile with a white highlighter shade, beautiful browns and taupes, contour shades etc.
This product has a shelf life of 36 months! And, the best part? You can use it 36 months from the date of opening not the manufactured date. Cool, isn't it?
Affordable (in U.S at least).
It is a cruelty from brand.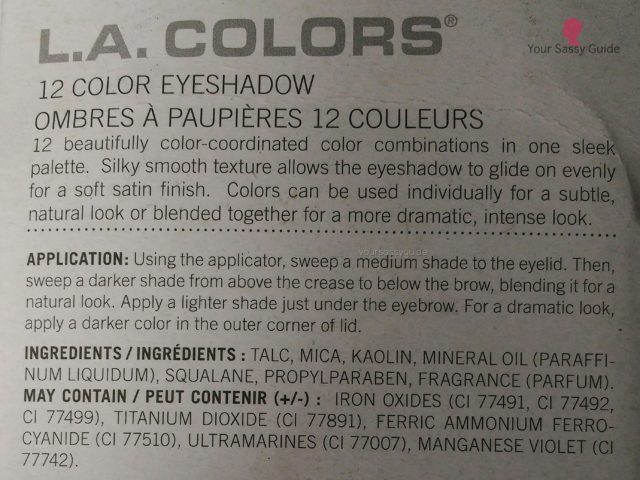 CONS :
The packaging is flimsy. It will surely break if not we'll organised during travel. Not travel friendly.
The shades don't have names. So, you can refer them using only numbers or the row/column.
It takes a little extra time to blend in the shades perfectly.
It is difficult to layer up different shades as the powdery texture means the different shades blend with each other.
The 2 matte shades and the lighter shimmery shades are not that pigmented. So, they demand patience and 2-3 layers to show up properly.
Contains parabens.
Rating : 3.8/5.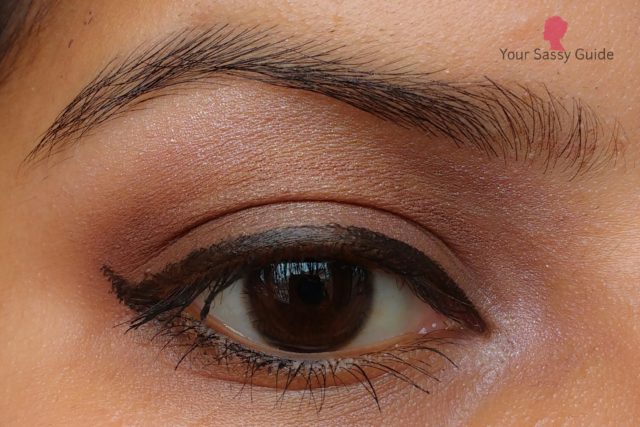 SUGGESTIONS :
I definitely recommend a primer with this eyeshadow.
Always start doing your eye makeup first and then move on to the rest of the face.
MY PERSONAL EXPERIENCE
I love this eyeshadow especially for the shades. This is a great neutral eyeshadow for beginners. You just can't go wrong with this. You mix something with anything, you'll end up with a beautiful neutral look. The versatility
So, would I recommend it? If you are in the U.S or have someone to pick it up for you, it is definitely worth buying. But I wouldn't recommend this if you have to spend more than 600 bucks.