Recently, I started having Lip Crayon Fever. Like when you mention a lip crayon's name, I have to try it out. Also, Faces Ultime Pro Lip Crayons shelled out some tall claims.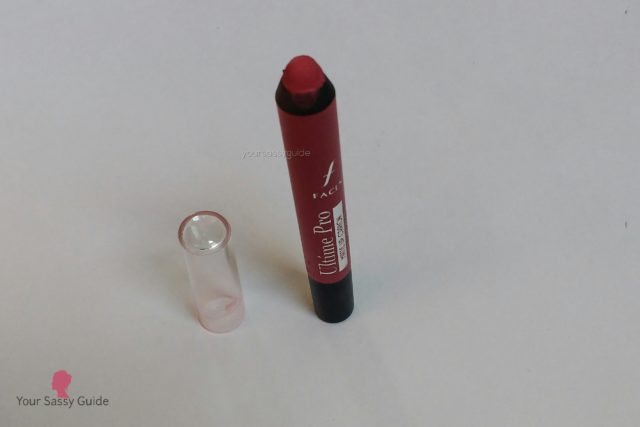 Ultime Pro collection of lip crayons claims to feature timeless matte shades with superior color pigment & hydration and to dress up lips in statement shades in matte finish with rich, color-bright pigments, while being super comfortable on lips. These lip colors exude ultimate feminine strength and glamorous style.
Additional Features:
A veil of addicting color and spectacular payoff.
Rich color in one stroke.
Creamy matte texture with intense color.
Lush, long lasting lipstick.
Full coverage with a satiny matte finish for smooth and supple lips.
Pure color pigments: for a truly vibrant color that lasts for hours.
EVERYTHING YOU NEED TO KNOW
MRP: Rs.799 (Available online at Amazon, Flipkart, Jabong and Nykaa).
Content: 2.8 gm.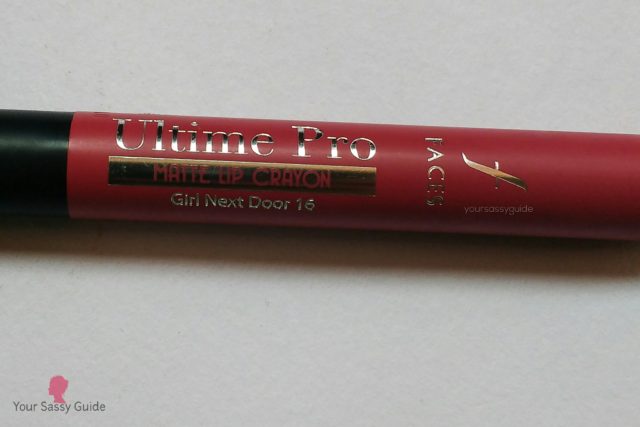 PROS :
Faces Ultime Pro comes in a crayon pencil form. Product name and shade name are written on the crayon in silver lettering. The crayon has a see through cap. A nice, cute packaging.
The color is a pure Barbie pink. Girl Next Door is a girly pink shade that gives your lips a natural pink lips look.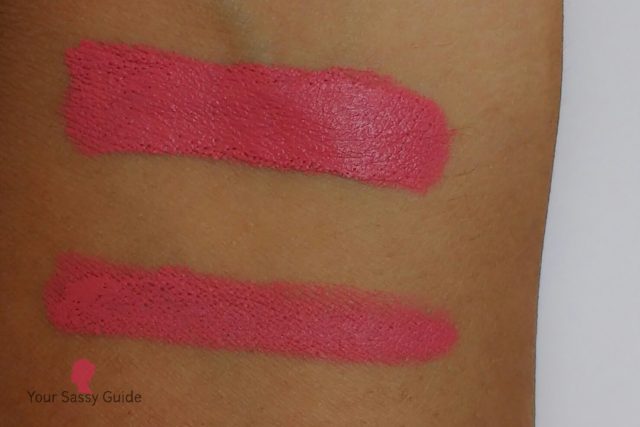 Faces lip crayon has a great pigmentation. One swipe delivers an opaque finish.
Faces lip crayon stays on for 5-6 hours on my lips easily.
So, it is a great shade for work and casual everyday use.
Since it has a super creamy texture, it glides on your lips.
It settles into a matte finish.
Though it transfers, it is much less than what I expected. So, a pro it is!
No feathering.
Faces lip crayon is waterproof.
Travel friendly. The crayon and the cap are quite sturdy.
It'll look flattering on fair skinned beauties.
This range sports 17 different shades that can be carried off quite easily by anyone. From beautiful nudes to striking reds to shades of pinks and corals there's a shade for everyone.
The shade names tempt you to buy it from Really Rust, Peach Me, Smokin' Hot to Put Me On.
The sharpening part actually increases the product's life expectancy as there is less chance of bacterial contamination.
Paraben Free.
Dermatologically tested.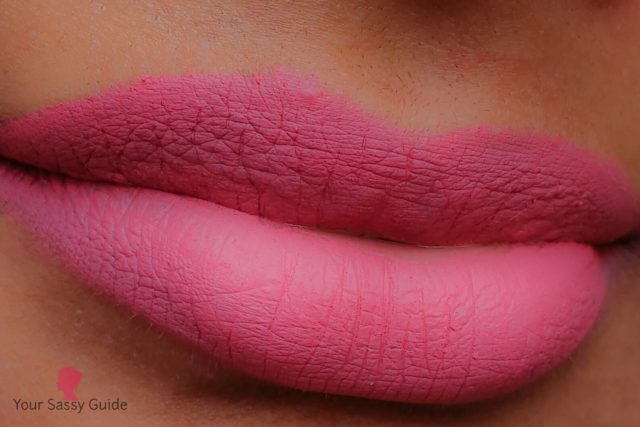 CONS :
It is drying. So, you absolutely cannot skip the lip balm.
It is not smudgeproof.
The super creamy texture is going to make lots of product stick on to your lips no matter the pressure you apply on the crayon. You need to blot it out to get an even, neutral finish.
Also, it is difficult to sharpen it due to its buttery texture. I generally refrigerate it before sharpening.
The shade Girl Next Door will wash out medium and dusky beauties. Not an universally suitable shade at all.
Product wastage due to sharpening and the super soft texture.
Also, it is very expensive for the given quality.
Furthermore, it becomes patchy and settles into the fine lines after a meal.
Rating : 3.8/5.
SUGGESTIONS :
Wheatish skin tones can work this shade on their bright face days. Other times you are better off without .
Never skip the lip balm with this crayon. It dries the lips.
MY PERSONAL EXPERIENCE
Faces Ultime Pro Lip Crayons comes with some tempting claims but I'm personally disappointed with this lipstick. It is so buttery that more often than not I smear my lips with the product like how it'll look when you slather on creamy butter. The visual imagery may be tempting but it is not a pretty sight on the lips. A lot of product is wasted in this way. There's the raisin lips problem too. It dries out my lips ans highlights every fine line in it.
Would I recommend it? No. I think it is waste of money. But if you are in a cold country and have a couple of bucks to spare go for it. The shade is really good.