Today, I am going to review a lipstick that officially changed me from a gloss girl to a lipstick loving woman. I never thought pink would be my color but this lipstick proved me wrong. Ladies, I present to you Faces Glam On Color Perfect Lipstick.
This lipstick range comes in 16 shades. The shade I am going to review today is Pink About Me.
EVERYTHING YOU NEED TO KNOW
MRP : Rs.549 only  (buy it at great discounts from Jabong, Amazon and Nykaa).
Content : 3.5 gm.
Price Comparison: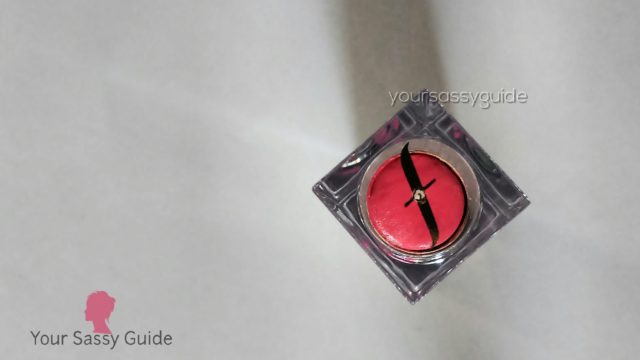 PROS :
The first thing that made me grab it is its packaging. It comes in a sturdy transparent plastic case which encases the golden tube that contains the lipstick. Super unique and classy packaging!
The second thing that made me fall head over heels for it is it's

'oh-so-creamy'

texture. It is so soft and satiny that it

glides over my lips effortlessly.

And the one thing that'll want you to absolutely buy this product is it's color. Such a beautiful shade of

subtle pink

that will look gorgeous on fair to medium skin toned beauties. They rightly named this product "Color Perfect".
It gives a beautiful satiny finish and a nice sheen to your lips on application.
Glam On lipstick has such a long staying power. It gives a satiny finish to my lips for 2-3 hours and then it shifts to give a matte finish for 6+ hours ( how cool is that? ). So total staying power is 9+ hours.
And it survives light meals, juices, light snacks and what not. It transfers very little.
Even when it fades, it leaves a nice pink stain on my lips. It doesn't fade in patches.
It hydrates my lips so well that there is no need for moisturisation or even exfoliation. Even the dry patches present ( in case you didn't exfoliate) are not much highlighted. But I do recommend using a lip balm when it starts settling to a matte finish.
It is

highly pigmented

. It imparts rich color in one stroke. The shade is buildable but I didn't find a need for it.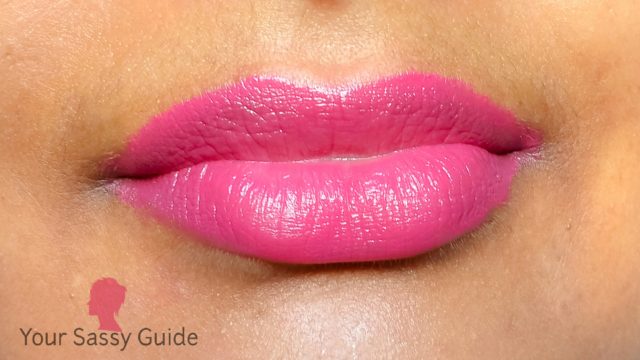 Furthermore, it has a nice, very mild fragrance.
It is paraben free.
Glam On Color Perfect lipsticks contain vitamin E.
Dermatologically tested.
It has shelf life of 36 months.
Travel friendly since the packaging is quite sturdy.
Feels light on the lips as if you are not wearing anything.
Affordable.
CONS :
It melts a little if kept in direct contact with sunlight or in a hot weather.
Rating : 5/5.
SUGGESTIONS :
Dark skin toned beauties are better off without this shade. It will look kind of over the top for you.
If your lips become dry due to the matte effect after some time, apply a lip balm over it.
Keep the lipstick away from sunlight in a cool, dark place. You can also refrigerate it for 10-15 min before application.
MY PERSONAL EXPERIENCE:
I got so obsessed with this lipstick that I just started taking picture after picture wearing it. It looks really good. Though the melting part is a put off, the creamy texture and the beau color of this shade makes me come back to it again and again.
Ramblings aside, I definitely recommend this product. It will make you fall for it as it did me.