My mom informed me that I need to get ready for some occasion the next day at 10 in the night. Imagine my expression! Really mom? When you know I have been having a 'lazy rain bliss' streak where I absolutely ignored skin care, beauty routine etc. and was in my very own euphoria state? Thankfully, this Lemon Face Mask from The Face Shop did the trick.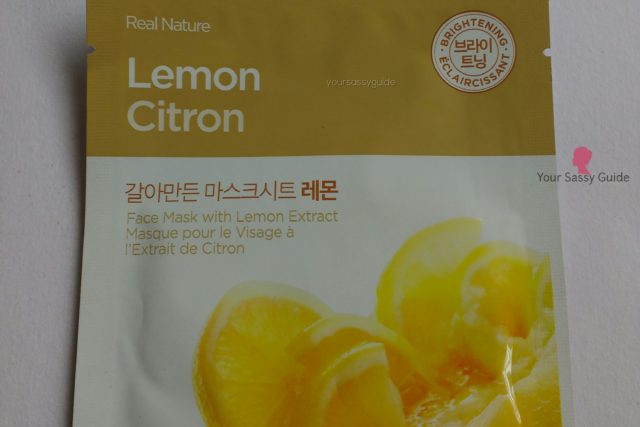 EVERYTHING YOU NEED TO KNOW
MRP : Rs.100 (buy it at good discounts from Jabong, Amazon and Nykaa)
Content : 20 gm.

PROS :
The packaging looks really real classy. It is a thick plastic pack with all the product details written on the pack itself. The mask drenched in serum will be there once you cut the pack open.
It has instructions and ingredients given in English, French and Korean.
The serum had a runny consistency but was very easy to apply and blend.
In addition, there was enough product left to be applied on the neck and hands.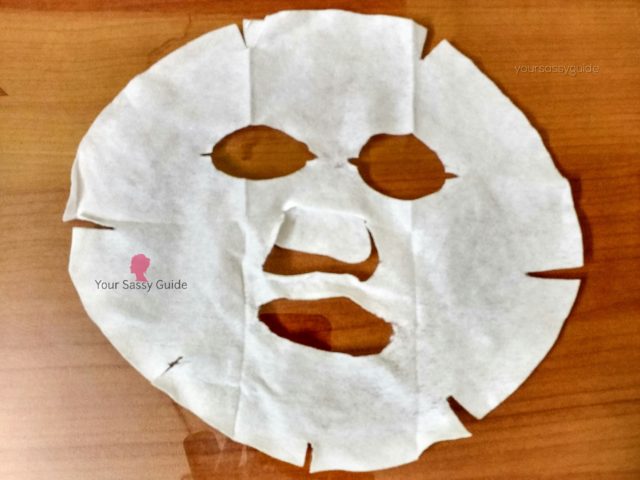 Lemon Face Mask has a distinct citrus smell that I love. Very refreshing and pleasant.
Furthermore, it evened out my skin and made it smooth.
True to its claim, it did brighten my face a little but the effect lasts only for a day.
Surprisingly, it minimised my pore size quite well. The few pimples that had put up a tent on my face became practically invisible.
My dull face turned up smooth and hydrated the next day and stayed so for the next 2 days.
It is so relaxing.
Most importantly, it is a real time saver.
Paraben-free.
Dermatologist tested.
Affordable.
Shelf life : 36 months.
CONS :
Contains alcohol but other than that I couldn't find fault with this mask sheet because it actually did more than it claims.
Rating : 4.4/5.
SUGGESTIONS :
After washing the face, apply toner all over your face. I used home-made toner prepared using 4 parts water and 1 part apple cider vinegar.
Unfold the mask sheet carefully. Avoid product from being spilled.
Spread it over your face, adjusting from eyes to nose. Don't worry if it doesn't fit your face, just adjust it to cover maximum part of your face.
You can apply the left over serum on to your neck and hands.
I took the mask off after 14-15 minutes after all the serum is absorbed by the skin.
You can be sure of that when your mask starts drying.
MY PERSONAL EXPERIENCE
This Lemon Face Mask impressed me quite a lot. Not only was its smell distinct from other mask sheets I have tried from this brand, it minimised my pores. Though the brightening effect was not that impressive, you can't blame the product as any product will require 2-3 uses to give off a good brightening effect. And yep I fell to a blissful sleep with it on and the above experience is based on how my skin looked in the morning. I guess it fell off my face once it became dry because I didn't wake up with it on ??. You have trouble going to sleep? Just put on this mask and lie down.
So, yeah. Definitely recommended.