Hiya sweeties! Do More Always is a new brand designed for athletes by athletes. They sent me their Do More Always Essential Kit products for review. Let's check out how legit their products are.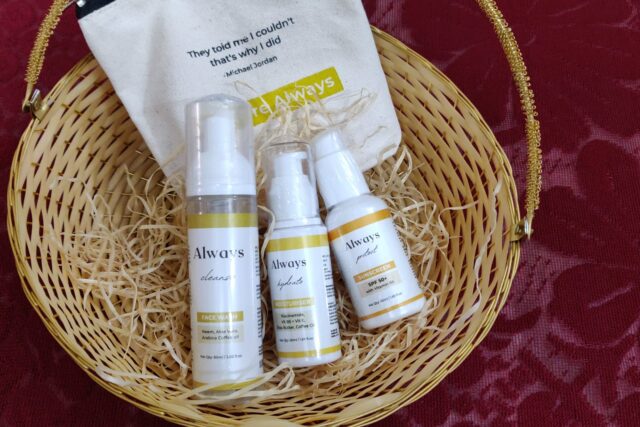 Do More Always Essential Kit Claims:
Glycolic acid- is a low molecular weight alpha hydroxy acid which gently exfoliates the skin by removing dead skin cell layer.
Neem has antimicrobial properties to keep acne at bay.
Aloe vera acts as a humectant to moisturise the skin making it soft and supple.
Coffee oil contains antioxidants to reduce free radical damage on the skin.
Niacinamide helps in controlling sebum production and reduces hyperpigmentation to give a clear even toned complexion.
Ceramides help in strengthening the lipid barrier of the skin which prevents dryness and irritation.
Shea butter helps in locking in the moisture.
Vitamin B5 or panthenol soothes and calms irritated skin.
Coffee oil reduces free radical damage and prevents early signs of aging.
EVERYTHING YOU NEED TO KNOW
MRP: Rs. 1400 ; Offer Price: Rs. 1000 (Available at Always)
Content: Face wash- 60 ml ; Moisturiser & Sunscreen- 50 ml.
PROS :
I am so in love with their packaging. I got a pleasant surprise when I opened the packaging and was greeted with coffee smell. There were real coffee beans inside. Talk about attention to detail!
The products were inside a cloth pouch. The Do More Always Cleanse facewash was in a transparent plastic bottle with a pump dispenser that dispenses foam on pumping. The Do More Always Hydrate moisturiser and Do More Always Protect Sunscreen both come in white plastic bottle with pump.
Always Cleanse facewash doesn't lather which is quite a relief as it denotes lack of SLS.
All the three products were lightweight and non-greasy which scores major points in my book.
Also, both the facewash & moisturiser contain coffee oil in them and impart a nice, refreshing coffee smell which will be a huge treat for coffee lovers.
Do More Always products are made with safe ingredients and are Parabens-free, Phthalates-free & Triethanolamine-free.
Suitable for all skin tones.
True to its claims, the Always Cleanse facewash didn't strip away the moisture from my face & cleaned it quite well.
The Always Hydrate moisturiser hydrated my skin quite well and made it soft & supple to touch.
Unlike Neutrogena Sunscreen, the Always Protect sunscreen did not cast a whitish residue on my skin & gets absorbed completely by the skin.
Travel friendly.
Expiry Date: 12 months.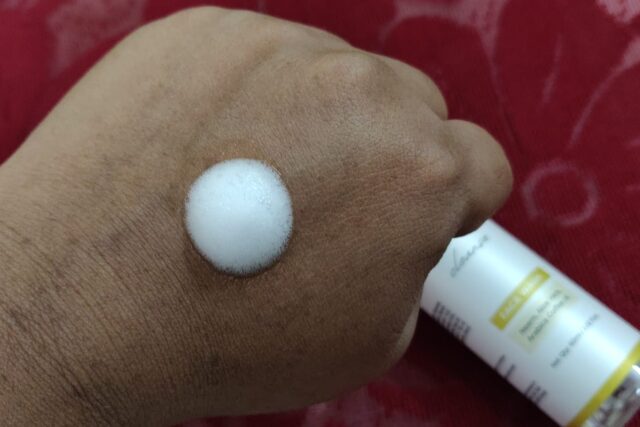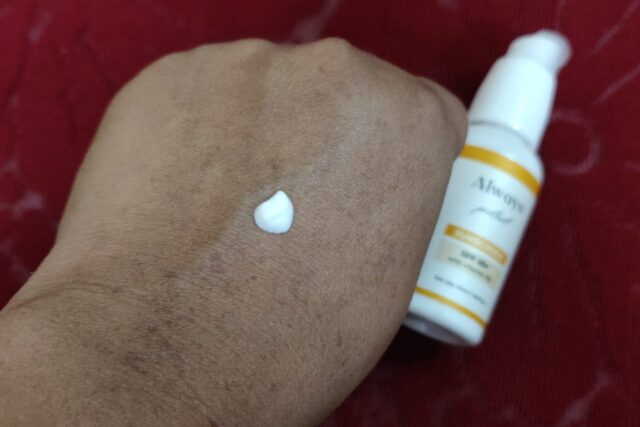 CONS :
Rating : 4.5/5.
SUGGESTIONS :
Apply the moisturiser immediately after cleansing using the facewash to retain moisture in the skin for a long time.
MY PERSONAL EXPERIENCE
I really liked the packaging and the mild coffee smell of the products. All the products do their jobs well and the use of safe ingredients is a huge plus. However, the price is a bit steep for the quantity offered. Will I buy these products again? Yes, if I get a good deal.