I had already confessed that I am partial towards gloss. Maybe it's because of the ease with which it can be carried off or maybe how hydrating and non-fussy they are. It's because of this love I had bought this gloss which I never thought I would buy. Yeah, it's a shimmery gloss?. But this shade was something new and CORAL. So, I had to try it out!! The shade Coral Embrace from the Colorbar Sheer Gloss range really caught me.
Coral Embrace is such a beautiful shade of peachy coral with golden shimmers.
EVERYTHING YOU NEED TO KNOW
MRP : Rs.675 (Available at Nykaa, Amazon, Flipkart).
Content: 3.3 ml.
PROS :
The packaging is silver cardboard box with black lettering and the gloss comes in a transparent plastic tube. the packaging scores with me.
The applicator is straight and doe-shaped. I supports easy application.
It gives an amazing glassy finish (true to its claims!! ?).
It has a light creamy consistency.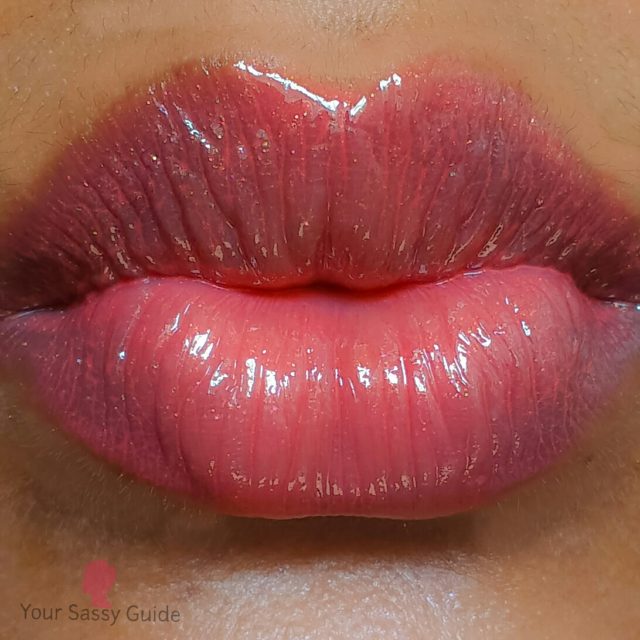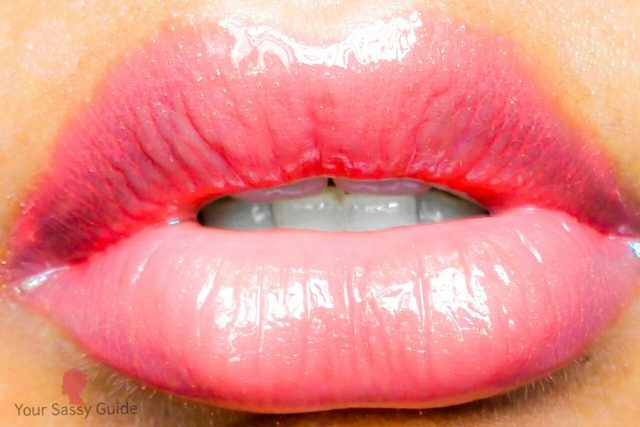 The shade will look good on wheatish to medium skin tones but will look great on fair skin tones.
Also, it is hydrating. So, you can safely skip moisturizing your lips.
And it feels super light on lips that you will forget your wearing a lip gloss much less a gloss containing shimmer.
It makes your lips look smoother and fuller.
Sheer Glass Lip Gloss provides sheer coverage.
In addition, it gives a nice sheer look that lasts for 3+ hours surviving light snacks.
The tube is quite sturdy. Travel friendly.
It is non sticky.
The shimmer are not chunky but rather subtle.
Moreover, it is preservative free, allergen free, nano ingredients free and perfume free.
Dermatologically tested.
Has a shelf life of 36 months.
CONS :
The applicator picks up too much of product.
The product starts settling into fine lines in the lips after an hour of application. Ugh! Why Coral Embrace? Why?
The golden shimmer stay even after wiping away the gloss. It looks awkward having glitters on your lips.
I feel it's too expensive for such a sheer coverage.
The idea of swallowing glitter along with food doesn't sit well with me.
It is not for people with pigmented lips.
Rating : 4.2/5.
SUGGESTIONS :
Coral Embrace can be used with as top layer with lipsticks for a nice finish. So if you have pigmented lips and bought this product on an impulse, this will be a great way of using this gloss.
Use this gloss in the evenings and not during daytime.
MY PERSONAL EXPERIENCE
This is the first glittery gloss I have ever bought and I think this fared better than I expected. Even I have to admit that this gloss helps take your lips to a whole new level if you apply it on top of lipstick and lip liner. The glassy finish it provdes is joust fantastic!
Would I recommend it? Hell, yeah! Can't say no to the glassy finish.
[GoogleAd1]