Hey guys!! Happy New Year *shout out* *excited squeals* and a *huge grin*??. Let all happiness and success flood you this year. Now to the review. So whoever feels liquid eyeliner are not your thing, raise hands. Meh!? I know, I know. I am a beauty blogger and I can't apply it properly even if my life depends on it. Give me sketch liners, gel liners etc. but liquid? I stay away from. But was it the trust that I had with Colorbar or is it the end of month empty pockets? , I got this Colorbar Precision Waterproof Liquid Eyeliner because I really felt that I should improve that skill set of mine.
Colorbar Precision Waterproof Liquid Eyeliner Claims:
Accentuate your eyes with expert precision. The Colorbar Precision Waterproof Liquid Eye Liner is long-lasting and does not smudge, crack, flake or peel. With its high definition flexible felt tip applicator, one stroke is enough to define a fine or thick line.
EVERYTHING YOU NEED TO KNOW
MRP: Rs.399  (Available online at Flipkart, Jabong, Amazon and Nykaa).
Content: 2.5 ml.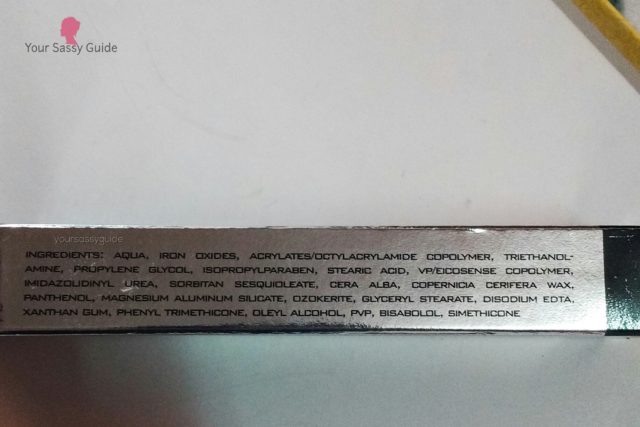 PROS :
The handle aka the silver cap is quite long offering easy grip for application.
There's really not much to talk about the texture. Like any other liquid liner, it's a liquid that is neither too watery nor too thick.
It offers a matte finish.
I really like the intense black finish it takes on drying.
The staying power is quite long. Stays without budging for 5-6 hours and starts fading in the next hour or so.
Fortunately, it doesn't peel off for a long time. Though it does start cracking after 8+ hours. For the given price, I think this is a fair enough deal.
Moreover, it dries in 5-6 seconds.
Also, it is waterproof and smudgeproof. However, if you put tear up a bit and start smudging your eyes, it will smudge a little. So, careful there.
Since it is ophthalmologist tested, it is suitable for sensitive eyes and contact lens wearers. Atleast that is what the product claims, I haven't tried it with contact lens.
Shelf life: 36 months.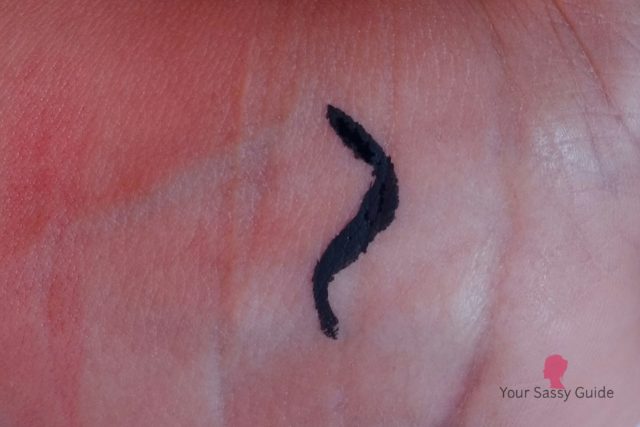 CONS :
First of all, I'm not really impressed with the packaging. The small transparent, glass bottle looked like any other cheap liquid liner. Only difference with the local brands and this one is that it comes with an outer carton containing product information. Could have worked on the packaging.
The packaging feels a bit flimsy. So, not travel friendly.
One big disappointment for me is the applicator. The tip is soft but lacks the firmness needed for easy application. So, it was really difficult for the liquid-phobic ME to apply properly using this. I mean guys come on! We are not in ice age. A lot of brands have upgraded to a firm tip.
Rating : 3.5/5.
SUGGESTIONS :
Though the shelf life says 36 months, do not use the product more that 2-3 months after opening.
You'll be needing a makeup remover or olive oil to remove the liner.
MY PERSONAL EXPERIENCE
Sooo, you guys might ask me why just a 3.5 in spite of lots of pros. Well the point goes off for the above mentioned cons and also because I feel it is a drying matte. Like it is too matte for my taste.
Would I recommend this? If you are a real pro at applying liquid liners and like super matte finish, go for it blindly. The staying power won't disappoint you.